Get your music sounding as full, clear, loud & punchy as your favourite producers!
Do you want to create world-class Electronic Dance Music - with the equipment you already own - from your home? If the answer is "yes!", I can help...
Are you happy with the quality of your mixes?
Do you try and squeeze everything in around that fat Serum lead synth, or mix everything around that punchy Cymatics kick drum you've spend ages compressing and equalising?

How loud should they be? How much reverb should you use? Why does your mix sound muddy?
The chances are, you can hear there's a lot of room for improvement in terms of getting your music sounding as clear, crisp, wide, fat and loud as your favourite producers.
Let me tell you...Wading headlong into a mix without direction (or knowledge of which element to mix first) can be a painstaking, time-wasting way of doing things, and has unreliable results to put it mildly.
Let me ask you a couple of questions...do you:
Get frustrated that your music doesn't sound as big, clear, wide or loud as your favourite artists' music?
Wish you knew how to make lead synths sound really full?

Struggle to get your drums to punch through the mix, no-matter how much you compress and EQ them?

End up with a muddy, washed-out mix when you try and use reverb?

Want to make your mix elements "gel" together, and sound like they're from one space?

Want to craft a heavy, punchy low-end that shakes the speakers without distorting?
Fail to get deep, clean lows and clear, crisp high-ends?

Struggle with dull, flat mixes that don't seem to "go" anywhere or keep you excited?
---
If that sounds like you, guess what?...
---
I feel your pain. I've been there. BIG time.
I, like you, produced music in my bedroom for years – putting it up on MySpace (remember that, anyone?), and before that, sending out demo tapes to record labels and DJs.

After a couple of years, nothing was really happening and I was getting very frustrated and disillusioned.

I would listen to my favourite producers at the time and wonder things like "Why don't my tracks sound like that? What am I doing wrong?"
»» I tried desperately to achieve the same results by listening REALLY closely to their music, then cramming more and more elements into my songs; layering sounds and adding effects, but if anything it made them sound quieter and muddier!
I would then try the opposite; stripping everything back, slapping a limiter on the master channel and pushing it to the max – just trying to get close to that professional sound. (If you've tried that, you'll know it doesn't end well!)

At some point, I stopped and said to myself "Look, Will. You KNOW it's possible to get this quality of mix 'cos other people are doing it, but there's something you're missing that you just can't see. You need to get some advice".

When I finally got over my ego (and fear) and started seeking advice from mentors (and they started sharing their secrets with me), reading hundreds of articles and magazines, and REALLY focussing on the key techniques that got results, it was like the lights slowly came on.

I developed my skills more and more, and over time other producers started asking me how I was getting my mixes so clean, and labels began employing me just to mix other artists' tracks, and then master them, too!
Now this was a breakthrough! Producing music I love and getting recognition for it? The best feeling in the world! :D
But that was just the start...
I eventually compiled everything I had learned into one place so I didn't have to keep repeating myself to other producers over and over again, and since applying these exact techniques, I've gone from frustrated bedroom producer to professional music producer and achieved the following:


Had professional agents find production work and gigs for me.

Worked with some world-class artists (some of whom have worked with Axwell, from the Swedish House Mafia, Deadmau5, sung in Hollywood blockbusters, or starred in the X Factor)

DJed all around the world (including at The Ministry of Sound in London).

Done official remixes for EMI.

Produced tracks that have hit the Top 10 in Beatport, and Number 1 in Juno, and Trackitdown.




Co-Produced music that has been short-listed for a Grammy.

Had my music played on Radio One by Pete Tong and Danny Howard, as well as support from Oliver Heldens, Paul Oakenfold, Tommy Trash, and many more.

Been approached by record labels for freelance mixing and mastering work.

Spoken at music production conferences, alongside heavy-hitters such as Nicky Romero (this year I will also be attending ADE in Amsterdam).



The funny thing is…my first break came when I was travelling and producing with just a laptop and a pair of headphones in a crappy hostel!
»» HINT: Your equipment has almost nothing to do with why your mixes don't sound as good as they should.
So how can you achieve the same...or MORE?!
It's not rocket science. If I can do it, you can.
I'm not naturally musical, or especially talented.
It's just a case of applying tried and tested techniques to cut out YEARS of frustration and crappy-sounding mixes.
Let's look at some of the world's best producers for a few seconds to find out...
The likes of Hardwell, Calvin Harris, Martin Garrix, Diplo, Steve Aoki, Flume, Skrillex, Eric Prydz and countless others all have one thing in common...
Their mixes all jump out of the speakers, hit you in the chest and get your head nodding, feet tapping and your neck snapping.
So how do they achieve such awesome mixes?
They do it using tried and tested work-flows and by following some core fundamentals.
They don't have better plugins than you. They don't have better equipment than you. They may not even have better ideas than you. They do, however, have more knowledge than you.
Knowledge that allows them to mix their music to create face-melting, heart-stopping beats, brain-twisting drops, deep, loud, clear bass, and crisp, separate highs.
Today, you get to learn how too...
I do not want you to go through the years of frustration I did...there is no need!
That's why I've crystallised everything I've learned about professionally mixing Electronic Dance Music over the past 20 years into one concise place...
(I wish there was something like this when I was starting out – as it would have shaved years off my learning curve – but I'm very pleased to say there now is, and....)
That's exactly why I created...
The Ultimate EDM Mixing Course
A specialist and comprehensive course in mixing world-class Electronic Dance Music of all genres, with nothing more than the equipment you already have. No-fluff, no trawling around YouTube for hours, days, weeks or months...Simply everything you need to mix world-class dance music, in one place!
Here is just some of what you'll learn...
This is what some of my students have to say about it...
Amazing!
Amazing. I've been around the block of articles, classes, and even textbooks dedicated to mixing, and this course has undoubtedly provided me the with the quickest and most noticeable improvements to my mixes to date. Will explains everything from the basics to advanced content in a clear and easy-to-understand way, enhancing the experience with examples every step of the way. I would strongly recommend this course to any electronic music producer looking to up their mixing game.
Sam Erickson
, Music Producer, St. Louis, US
This course definitely has been a big help
Will is a fantastic teacher and really goes into detail where it's needed but doesn't spend so long in the weeds that it drags on. This course definitely has been a big help to my knowledge of production and how to be a better producer overall.
Sean Little
, Chicago, US
The information and tips are priceless
This course is so awesome, it really covers everything I need to know about mixing, I went through all the videos at once, it's so interesting...I could not stop! The information and tips are priceless...it really lifts the curtain. Thank you so much, and well done. You Rock!!
Eugenio Martinez
, Professional Musician, Spain
Absolutely Brilliant!
Absolutely Brilliant! Crystal clear, to the point, with absolute zero fluff. I had never been moved by any of my own original music until I finished this course. Do yourself a favour. Don't buy that expensive synth, or expensive plug-ins promising "Better" sound. Spend that money on this course! Having great tools is useless if you don't know how use them properly.
Can be put into practice quickly
Well explained with practical examples, so that the lessons can be put into practice quickly. I like your courses very much! Everything is explained calmly and factually, I can understand your English well, and it even has a pinch of humour in it ;-) Thanks Will!
Taken my skills to a whole other level
Everything that I needed to know in a well-developed course with short, informative and engaging videos. It's taken my skills to a whole other level! I use FL Studio 12 and have been able to follow along every step of the way. If you're looking for an introductory into the full explanation of mixing, look no further.
Anthony Hagans
, Denver, US
Here's what you get in The Ultimate EDM Mixing Course – 8 modules of pure mixing gold...
Module 1: The Mixing Fundamentals
In the first module, we take a look a what mixing really is, what it isn't, and how we can do it properly.
Module 2: What You Need (and what you don't)
Looking at the equipment we need for world-class mixes – and busting some myths about what we don't need.
Module 3: The Mixing Space
Game-changing way of approaching your mixes. You will NEVER mix the same way again...
Module 4: The Core Plugins
We look at all the plugins you need for mixing, how they work, and why and when to use them.
Module 5: Advanced Mixing Techniques
This is the secret sauce that can take your music from 80 to 100%, giving it that professional sheen and quality.
Module 6: Preparing the Perfect Mix
Getting pro-level mixes done quickly and effectively by following a step-by-step workflow.
Module 7: Mixing Your Song (Walkthrough Mix)
Combining everything in the course so far and mixing through a song from start to finish.
Module 8 (BONUS): Ninja Mixing Hacks
Creative and fun ways to achieve awesome results quickly and effectively.
---
PLUS +
You also get fun "Quick-win Exercises" throughout the course (and downloadable resources) so you can quickly internalise this expert knowledge and apply it to your own music.
By the end of this course, you will know:
But what makes this course so different?
The Ultimate EDM Mixing Course is made by someone who's gone through the same frustrations as you and come out the other side. These are tried and tested real-world techniques that have been honed over years and resulted in commercial success after commercial success.
But this isn't just watching videos; the course guides you through REAL EXERCISES so you can truly internalise and understand the material, enabling you to get the most of it time and time again in every track you make!

(Don't worry, these techniques are easy to understand and quick to implement, so you can get started putting them into action almost immediately).
This course is designed for anyone wanting to seriously improve their mixes; from complete newbies to experienced veterans.
Usually I'm reluctant to make courses that appeal to a broader audience, but here is why I have this time:

1. If you are a newbie, it's basically a no-brainer. You will learn an insane amount of useful information AND have a framework for practising it.

2. If you are an intermediate producer, this will help identify some problem areas and seriously up the quality of your productions.

3. Even if you are a true veteran at mixing, chances are you will pick up some new angles to look at mixing, and it just takes one "aha" moment to take your game to the next level. Also, we all pick up bad habits, and a fresh pair of ears can help identify them.

4. There are lots of myths about mixing that too many people believe - even some seasoned pros at a high level in the industry. This course helps dispel those myths. Times have changed in the past few years and this course is at the forefront of the newest techniques.
Enrol in The Ultimate EDM Mixing Course and start producing world-class, crystal clear mixes good enough for the radio, nightclubs and festivals TODAY for only $297...
SUITABLE FOR ALL DAWs. If you want to drastically speed-up your learning curve, get your music sounding as good as your favourite artists & producers and create world-class mixes, enrol below for instant access to The Ultimate EDM Mixing Course for only $297 (with my bullet-proof, 30 day money back guarantee).
100% Satisfaction Guaranteed
Here are a few more words from students who have been through the course:
Worth every penny
Worth every penny. I wish this existed when I started out. If you want to take your mixdowns to the next level in the shortest amount of time possible, look no further. Absolutely recommended.
My mixes are much louder and a lot less muddy
My mixes have quickly improved and are sounding much louder and a lot less muddy. The diagram and explanations concerning the concept of the 4D mixing space are worth the price of the course alone. Awesome job and I will definitely be recommending this course to my fellow music producers!
Dan Roy
, Winnipeg, Canada
Great course, and the class support is excellent
This course has been nothing short of amazing! The lessons have really helped to clarify the tools you need to create a great mix every time. And now I have the knowledge that when I hear something's not quite right in the mix, I know where to go to fix it and how to do it the proper way to ensure clarity and substance prevail. Great course! Highly recommend! And the class support is excellent as well. Thanks, Will! Cheers!
Paul Minnich
, Toronto, Canada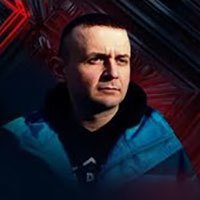 Clarity & Loudness
Since I started this course I've noticed a clear improvement in my mixes, especially in clarity and loudness. It's made me realise that the core principles to obtain really good results are much easier than I use to believe!
Emanuele Millozzi
, Music Producer & DJ, Italy
...in fact, check out this email one student sent me after she paid literally thousands of dollars at one of the biggest, expensive online schools, then took my course...
And for your peace of mind, the following features are baked right into The Ultimate EDM Mixing Course...
100% Satisfaction Guarantee
I know investing in an e-course can seem seem daunting. I know because I've been there. That's EXACTLY why I offer a full, 30 day money back guarantee. I'm so confident in the results you'll get from taking The Ultimate EDM Mixing Course that I'm willing to put my own money on the line. But, as if that wasn't enough, I also offer...
Payment Plan Option
Rather than invest the whole amount up-front, you can choose to split the payment over 6 months. It costs slightly more in the long run, but it's more convenient for some people.
Support system
I've also included an integrated support system, where-by you can reach out to me if anything's unclear, or if you have any extra questions. You'll usually get an answer within a few hours (except over the weekends when it might take a bit longer).
But a quick warning...
Time and time again I've met ex-producers who gave up on their music production dreams because after a few years they got discouraged with a lack of progress. They often blame a) the industry b) luck or c) any other tired old cliché, but the truth is, they simply didn't up their game enough and keep going.

Don't let this happen to you; the world deserves to hear your music.

Yes, of course...There are thousands of blog posts, magazine articles and YouTube videos about mixing, and a lot of them are very good. However, there are 3 main issues with learning this way:

1. Bad Habits.
Some of the free material out there simply isn't very good, and you could pick up bad habits that actually damage your mix.

2. Wasted Time.
You can spend hours shot-gunning around and watch hours of fluff before you get what you need. The Ultimate EDM Mixing course cuts out all the fluff, and teaches you techniques that get you maximum results as quickly as possible.

3. No Structure or Resources.
They aren't structured in a cohesive, step-by-step curriculum with downloadable resources that tie-in perfectly with the lessons and exercises.
»» You might have already written a world-class track, but if it doesn't hit hard enough on the drop, sounds cluttered or muddy, or sounds dodgy on a smartphone speaker, it's destined for relegation to the dreaded hard drive cemetery - no matter how good the idea is. NOT in the Beatport top ten. Or hundred. Or thousand. And certainly not in the record box of your favourite DJ / producer.
100% Satisfaction Guaranteed
100% Satisfaction Guarantee
I offer a rock-solid, 30-day 100% satisfaction guarantee, so The Ultimate EDM Mixing course is 100% RISK FREE.

If you decide this course isn't for you – for whatever reason – let me know within 30 days, and I'll offer you a full, no questions asked refund for all your money.

If you think there's a slight chance you'll get value from this course, you should enrol today. You don't need to guess…you can actually go through the material and decide for yourself.

I'm absolutely certain your mixes will seriously improve, and you'll never mix in the same way again. That's why I'm happy to offer this risk-free 30 day guarantee.
Will Darling
Music Producer and EDMtips Founder
About the Author
My name's Will Darling, and I'm the founder of EDMtips. I've been producing electronic dance music and DJing for over 20 years, have produced Grammy short-listed dance music, Beatport top tens, and tracks supported by Paul Oakenfold, Tommy Trash, Lost Frequencies and many other A-list producers. I've been teaching what I've learnt for the past two years, and I'm here to share my knowledge and help you get to where you want to be in your music career.
If you have questions about the course, drop me an email at will@edmtips.com, and I'll get back to you as soon as possible.
Frequently Asked Questions
"I'm a beginner...will I understand it?"
"I'm advanced…will I learn anything new?"
"I don't produce EDM…is this course any use to me?"
"How is this all delivered to me?"
"Do I need to have finished a track before taking this course?"
"What if I just make music for fun, and I'm not planning to make money from it?"

"Will this teach me how to write EDM?"
"What devices can I view this on?"
---
P.S. If you want to seriously up your mixing game, don't miss out… PLUS, with my bullet-proof 30 day money-back guarantee, you have literally nothing to lose, and all your music production dreams to gain. It's a no-brainer!
---
Copyright 2019 - EDMtips.com