If you are looking for the best music production software, then this article is for you. I'm going to assume you are relatively new to the world of music production and its software.
The software used to create music is called a digital audio workstation or "DAW", and we're going to look at how to choose the best DAW for your needs…
Let's get the good news out of the way first: any digital audio workstation (DAW) will work for making music.
So, if any DAW will work, how do you choose one? Below, I cover some of the most popular DAWs on the market and discuss each one to help you choose. At the end of this article, you will have a good idea of how various DAWs compare to each other and will be ready to music production journey!
What to Consider When Choosing a DAW
Before discussing each DAW, let's talk about two main factors you should think about when choosing: workflow and cost. Now there are a myriad of other factors you can consider depending on your situation, but these two are critical and apply to everyone.
Workflow
The first factor, workflow, refers to how you use a DAW to create music. There are certain tasks you must do in a DAW to create music, such as creating software instrument tracks, editing MIDI note data, recording audio, and mixing. How you accomplish these tasks in a specific DAW is that DAW's workflow.
Each of the DAWs I cover below have a specific workflow to them. Some of the DAWs are similar to each other while others are very different. If a DAW is significantly different from your expectations, then that can make using that DAW painful. However, if you are completely new to DAWs, you won't have this problem and can find a workflow that fits you.
Cost
The second factor to consider is cost. At the time of writing, the DAWs below range in price from $60 USD to $750 USD. Most of the DAWs have tiered versions, where a cheaper, but feature-limited, version is available. It is important to balance the features and prices of the versions against your needs. For these DAWs, I recommend a minimum version that you should consider, usually the second tier. The initial tier of most DAWs is simply too limited to be of practical use. Also, each of the DAWs have either a free trial period or a free feature-limited version. So, you should take advantage of the trial periods to test out different DAWs and find the one that best suits you.
Learnability
An optional third factor you might consider is learnability. DAWs are complicated pieces of software and every DAW will require spending some time learning the interface and workflow. Some DAWs can be more intuitive depending on your background and experience, which is why I recommend you try out multiple DAWs before settling on one. That said, most of the DAWs below, mainly due to large user bases, have excellent resources for learning with both video tutorials and guides.
There are many DAWs available; however, I'm only going to cover the following six:
Ableton Live
FL Studio
Logic Pro
Reaper
Reason
Studio One
I chose these six because they cover a range of workflows and prices. There are many other DAWs that are not on this list but are still very good. If you find a different DAW that you like that's not on this list, that's okay. As I said above, there is plenty of music production out there and the most important factor is that you are comfortable and productive with your DAW.
Ableton Live
It's possible you have already heard of Ableton Live. This DAW is very popular and used by many people. Some producers you may recognise that use Ableton Live include Flume, Lane 8, and Diplo.
It was originally developed for live performance and has evolved to become a full featured DAW. Many artists continue to use it for live performance even if they produce in a different DAW. Because of its popularity, there are many tutorials and guides on how to create music with Live.
There are three versions with increasing prices and features: Intro, Standard, and Suite. Often, the Intro version is bundled with hardware MIDI controllers. Each version provides a discount on upgrades to more feature-rich versions. Ableton also offers a 90-day free trial of Live Suite so that you can test out all the features.
To get the most use out of Ableton, I recommend at least the Standard version. The Intro version is limited in the number of Audio and MIDI tracks that can be used in a project. The Standard version includes most of the audio effects you'll need but it doesn't include many of the best software instruments – those are only in the Suite version.
One big positive for Ableton Live is the user manual. It is very in-depth and covers all the effects and instruments in detail. The manual, coupled with the many video tutorials available, make learning Ableton Live very easy. Another plus is the built-in audio effects and software instruments are very good quality and provide everything you need to make your music. Ableton Live also offers very good integration with third-party hardware. There are many manufacturers that make excellent hardware controllers for Ableton Live.
Finally, Ableton Live has two standout software instruments: Instrument Rack and Drum Rack. These instruments are very powerful for unique and creative sound design.
A big drawback to Ableton Live is the cost. It is the most expensive out of all the DAWs in this article. Adding to that drawback is that major revisions are not free for existing users; however, an upgrade discount is typically offered. Another drawback is the session view and arrangement views. The session view contains the mixer and can be confusing for new users or users who prefer a more traditional arrangement and mixer view. The session view can be a positive – it is a unique way of organizing and triggering clips that can help your creativity.
FL Studio
FL Studio is developed by Image Line Software and is another very popular DAW. Well known producers using FL Studio include Maddix, Porter Robinson, and Martin Garrix.
It too has evolved over many years of development into a full-featured DAW, although with a unique workflow. Again, because of its popularity, there are many music production tutorials for FL Studio.
There are four versions with increasing prices: Fruity, Producer, Signature, and All Plugins. Each version also provides a discount on upgrades to more feature-rich versions. There is a trial version that is time unlimited (meaning you can use it forever) but you cannot open saved projects with the trial version. You can save projects with the trial version and then open them if you purchase FL Studio.
I recommend the Producer version to get started with FL Studio. The Fruity version cannot record audio or use audio clips. The Producer version has most of the built-in audio effects and software instruments. The Signature edition includes a few more effects and instruments, but the All Plugins version includes the best software instruments.
One big positive for FL Studio is that it comes with lifetime free updates. That means you never have to pay again for a major version update. That is a significant benefit – major version updates of DAWs usually include new and exciting features – not having to pay for those features is very nice. Another plus is that the MIDI Editor is very featureful and provides many excellent tools for MIDI editing. If you are going to be working with MIDI, a capable MIDI editor is very useful. Finally, the large userbase means there are many video tutorials and guides to help you learn.
One drawback to FL Studio is its unique workflow. Since it has evolved over the years in a way to maximize backwards compatibility, the user interface and workflow can be confusing to a new user or users coming from other DAWs. Instruments are separate from mixer channels and routed independently while clips on the arranger are independent from instruments. There is a learning-curve with FL Studio, but if you spend time with it, then the workflow can become natural.
Logic Pro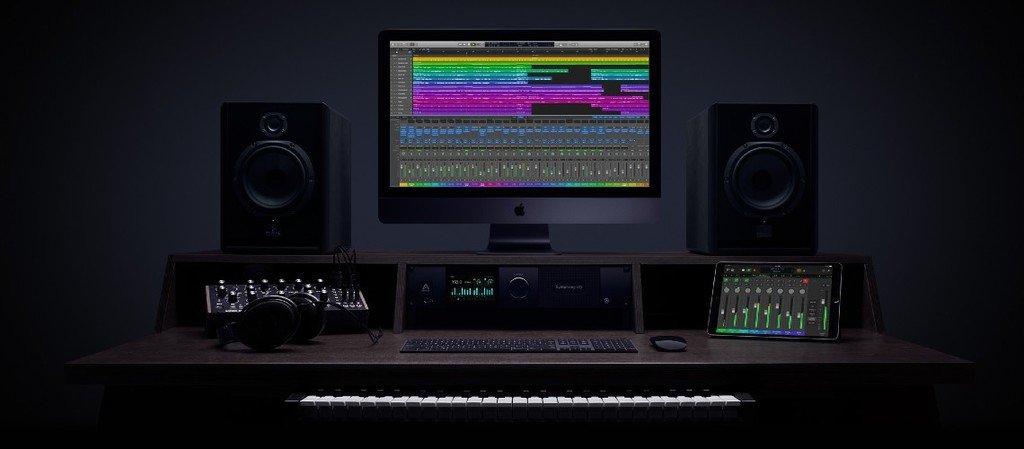 Apple's Logic Pro is a full-featured DAW that has been around for a very long time being previously developed by Emagic. Due to this history, and unlike Ableton Live and FL Studio, Logic has a more "traditional" workflow consisting of a main arranger window and a separate mixing console window. Producers using Logic Pro for music production include Disclosure, Armin van Buuren, and Tiesto.
There is just a single version of Logic Pro, but it is priced very reasonably. Also, version upgrades are often free. Since Logic Pro has a long history, it includes an excellent set of audio effects and software instruments. Many of the audio effects are modeled after hardware effect units and the software instruments are very capable and include many sounds and presets.
A big positive for Logic Pro is the MIDI editing. Out of all the DAWs, Logic Pro probably has the most advanced and capable MIDI editing. This means that once you learn the MIDI editing tool, your creativity likely won't be slowed down by trying to input and edit notes. Another big positive for Logic Pro is the price. At the time of this writing, Logic Pro is the second least expensive DAW in this review.
A major drawback to Logic Pro is that it is only available for Apple macOS. So, if you are using a Windows PC, you cannot use Logic Pro. Another drawback is that Logic Pro only supports AU plugins. This is a minor drawback, as most major plugins will come with an AU version, but it is something to be aware of since often many free plugins might only be available as VST and not AU.
Reaper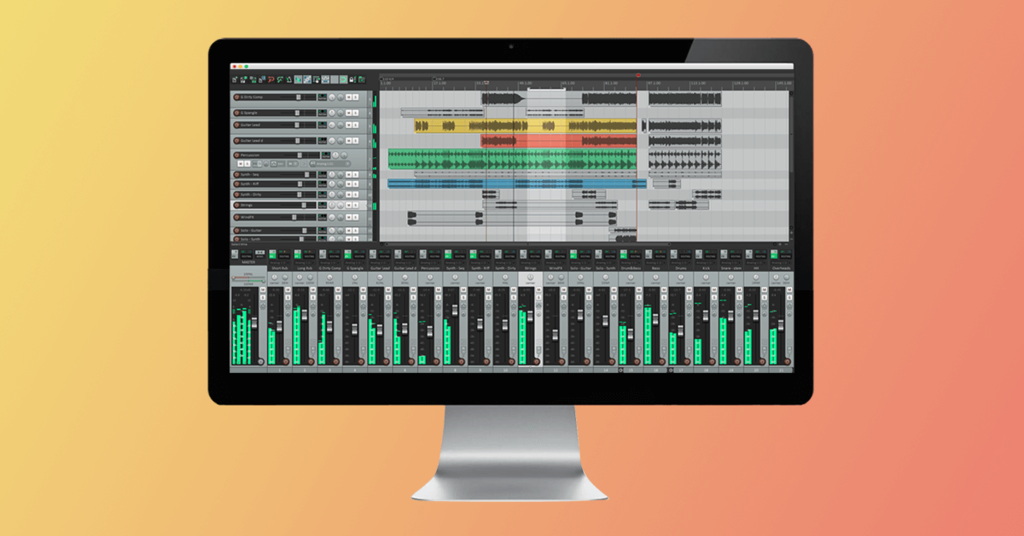 Reaper is a DAW developed by Cockos. It is not as well-known as most of the other DAWs in this article, but Tycho is one notable producer that uses it. Much like Logic Pro, it has a "traditional" workflow with a main arranger view and a mixer console view. Unlike all the rest of the DAWs covered, it has an initially daunting user interface. However, I have included it here because of one major factor: cost.
There is only a single version of Reaper and, at the time of writing, its cost is less than any other of the other DAWs recommended starting tiers. You can evaluate a fully functional version for 60 days and after that you will be asked to purchase a license for $60 USD. A license will give you access to updates through the next major version, but the cost is so low compared to the other DAWs that even buying every other version it is still inexpensive.
As I just said, the major positive of Reaper is the price. Another big plus is that Reaper is very customizable, more so than any other DAW in this article. There is also a very active community that creates scripts, themes, and plugins for Reaper. Another positive for Reaper is that it has extensive MIDI editing capabilities, although they are hidden somewhat by the user interface. Reaper also has very flexible audio and MIDI routing which can be used to create chains of plugins for advanced sound design.
The biggest drawback to Reaper is the initial user experience and user interface. First time users to DAWs might struggle with Reaper but the Reaper website has an extensive set of video tutorials that help introduce Reaper features. There is also a couple of well-developed video tutorials series and paid-for courses for using Reaper. Another drawback to Reaper is the built-in audio effects and software instruments are limited. There is a basic set of software instruments and a handful of software instruments. Unlike the other DAWs discussed, Reaper does not come with a large collection of useable sounds and loops.
Reason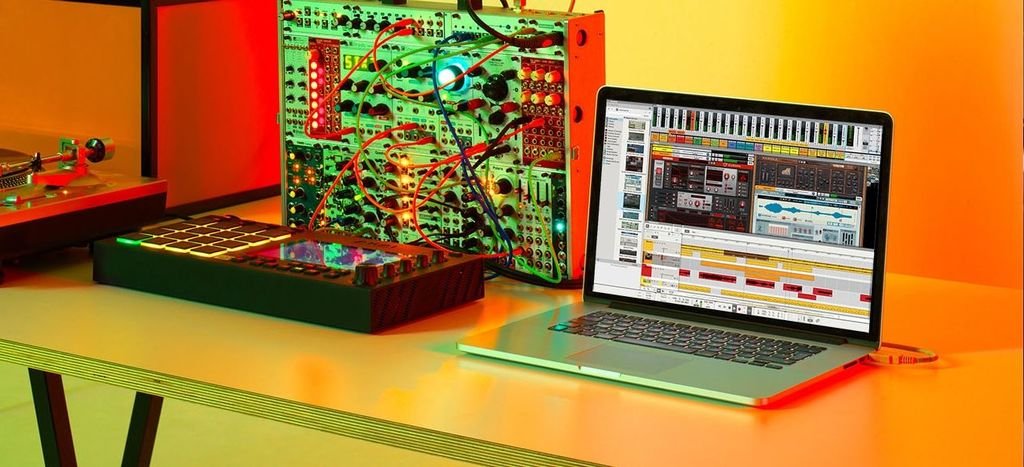 Reason Studio's Reason has a unique workflow that is unlike any of the other DAWs in this article. Despite the workflow, Reason is still a full-featured and capable DAW. Reason is used by producers such as The Freemasons, DJ Khalil, and Tobtok.
Like Logic Pro and Reaper, there is just a single version of Reason. Reason Studios also offers a subscription plan that increases the number of included instruments and sounds; however, once you stop paying you will no longer have a valid license.
One major positive of Reason is that the built-in audio effects and software instruments are very good. Also, if you go with the subscription, then you get access to many sounds and automatic access to any new sounds. Another positive for Reason is the user manual. It is a very detailed and well-written manual and, combined with video tutorials, should make it easy to learn the workflow.
One drawback to Reason is the cost. At the time of writing, it is tied as the second most expensive DAW. Additionally, major version upgrades are not free, although there is a discount for upgrading from previous versions. Also, as I said above, if you choose the subscription, then once you stop paying you no longer have a license. Another drawback is the unique workflow. Instruments are put into "racks" and then a sequencer drives those instruments which are routed to channels on the mixer. Again, the workflow has a learning curve, but once you learn it you won't have any problems.
Studio One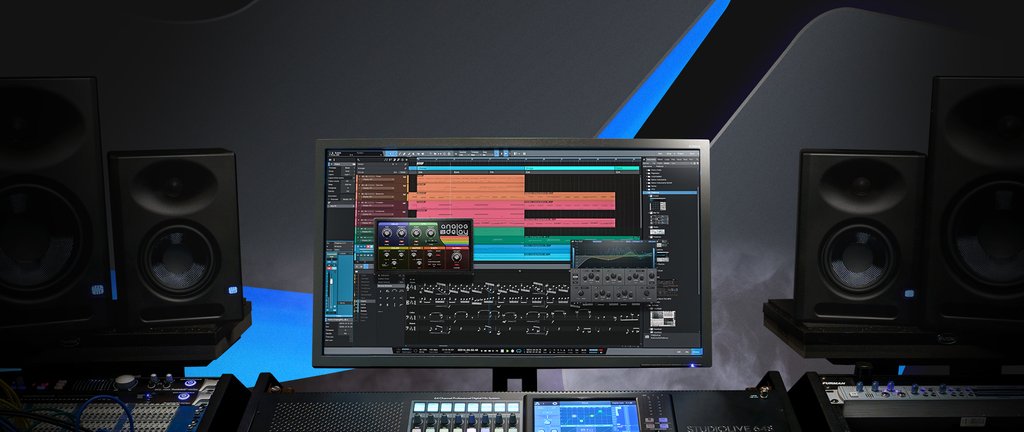 Studio One is a full featured DAW developed by Presonus that also has a more "traditional" workflow with a main arranger view and a mixer console window. Producers using Studio One include Adrian Lux, Ken Bauer, and KATFYR.
There are three versions of Studio One: Prime, Artist, and Professional. Each version provides a discount on upgrades to more feature-rich versions. Presonus also offers a Sphere subscription which includes Studio One Professional, a scoring program called Notion and all the sounds and plugins developed by Presonus. The one drawback to the Sphere subscription is that if you ever stop paying then you will no longer have a valid license. You can also rent-to-own Studio One Professional on Splice.
I recommend the Artist version to get started with Studio One, but if you like the workflow of Studio One and can afford the Professional version, the extras included are worth the additional cost. The Prime version is free; however, it doesn't support third-party plugins and has very few included audio effects or software instruments. The Artist version includes all the software instruments and many audio effects. The Professional version has the best audio effects, many of which have been modeled after hardware effect units. The Professional version also includes Melodyne Essential for vocal tuning.
One big positive of Studio One is its built-in support for Melodyne. Melodyne is an excellent tool for vocal tuning but can also vary the pitch of any sort of audio. Another positive of Studio One is its support of multi-instruments and advanced plugin routing inside a track. Like Ableton Live, this feature allows you to create advanced chains of plugins for creative sound design. A third positive is that the built-in audio effects, especially in the Professional version, are excellent and several use hardware modeling for authentic analog sound.
One drawback to Studio One is the cost; the Professional version is tied as the second most expensive DAW. Also, major new versions are paid upgrades, although there is typically a discount for owning a previous version. Another drawback is there are only four software instruments. All the previously discussed DAWs included many more software instruments. Finally, if you are considering the Sphere subscription, the main drawback is that it is not rent-to-own and thus if you ever stop paying for the subscription you will not have access to Studio One.
Conclusion
At this point, you should now have a good overview of several different digital audio workstations and how they compare to each other. There are more DAWs that I didn't include here, Cubase, being one of the more popular ones. As I said at the start, take advantage of the free trials for each DAW to try out several different ones. If you are brand new to music production, I would especially recommend trying ones with different workflows to see which way of working feels most intuitive to you.
Remember, any DAW will work for making music. Fundamentally they all have the same capabilities, it mostly comes down to workflow. Every DAW I covered above is used by a major producer and I wager they would all agree that any DAW will work its just finding the one that you like best.
So, whatever your budget, you should be able to find a DAW that fits your idea of how to make music.
If you're only starting with music production, check the list of resources for EDM Producers here. You can also check my 19 steps to get you started producing electronics music in 2021.
Let me know if you found this useful in the comments below!